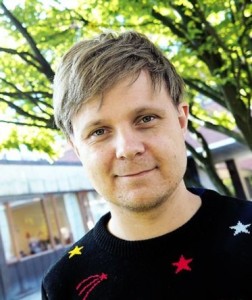 I'm Ole Martin Moen, Professor of Ethics at Oslo Metropolitan University.
I work on how to think straight about thorny issues in applied ethics, including punishment, violence, sex, drugs, and biotechnology. I'm principal investigator of "What should not be bought and sold?", a $1 million project funded by the Research Council of Norway.
Outside of academic life, I'm a queer parent and an aspiring novelist.
Follow me on Twitter. Here's my CV.
.
My latest academic articles
The Ethics of Emergencies in Philosophical Studies (co-authored with Aksel Braanen Sterri).
Judicial Corporal Punishment in Journal of Ethics and Social Philosophy.
The Unabomber's Ethics in Bioethics.
Popular appearances in English
.
Popular appearances in Norwegian