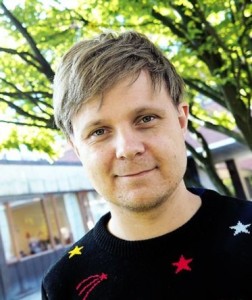 Welcome! My name is Ole Martin Moen and I am a Norwegian philosopher at Oslo Metropolitan University.
Most of my research in practical ethics: I try to find better ways to think about thorny ethical problems and to present my findings in academic articles that are accessible to non-specialists. 
I am Principal Investigator of "What should not be bought and sold?", a $1 million research project funded by the Research Council of Norway, and a member of the Young Academy of Norway.
Here is my CV. Besides my work as a philosopher, I am a queer parent and an aspiring novelist.
.
Select articles
"Good Philosophical Bioethics Often Looks Strange", Theoretical Medicine and Bioethics, forthcoming
"The Ethics of Relationship Anarchy" (with A. Sørlie) Routledge Handbook on Philosophy of Sex and Sexuality. B. Earp, L. Watson & C. Chambers (eds.) Routledge, 2022
"The Ethics of Emergencies" (with A.B. Sterri), Philosophical Studies 178 (8) 2021
"Pessimism Counts in Favor of Biomedical Enhancement", Neuroethics 41 (2) 2021
"Individual Solutions to Social Problems", Journal of Medical Ethics 47 (3) 2021
"Judicial Corporal Punishment", Journal of Ethics and Social Philosophy 17 (1) 2019
"The Unabomber's Ethics", Bioethics 33 (2) 2019
"Pedophilia and Computer-Generated Child Pornography" (with A. B. Sterri), The Palgrave Handbook of Philosophy and Public Policy, D. Boonin (ed.) Palgrave Macmillan 2018
"An Argument for Intrinsic Value Monism", Philosophia 44 (4) 2017
"An Argument for Hedonism", Journal of Value Inquiry 50 (2) 2016
"The Ethics of Wild Animal Suffering", Nordic Journal of Applied Ethics 10 (1) 2016
"The Case for Cryonics", Journal of Medical Ethics 41 (8) 2015
"Is Prostitution Harmful?" Journal of Medical Ethics 40 (2) 2014. Feature article.
. 
–