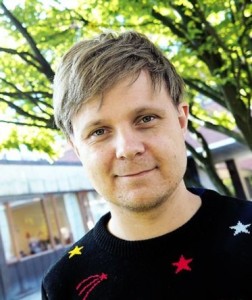 I'm Ole Martin Moen, Professor of Ethics at Oslo Metropolitan University.
I work on how to think straight about thorny issues in applied ethics. Such issues include death, violence, sexuality, and biotechnology. As of lately, I have gained an increasing interest in fiction.
Follow me on Twitter. Here's my CV.
.
My latest articles
Judicial Corporal Punishment in Journal of Ethics and Social Philosophy. I argue that if standard forms of incarceration are justifiable, then so are certain forms of judicial corporal punishment.
The Unabomber's Ethics in Bioethics. I analyze and criticize the ideas of the anti-technology terrorist Ted Kaczynski.
Popular appearances in English
.
Popular appearances in Norwegian