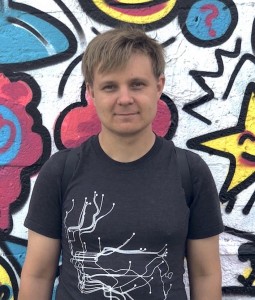 I'm Ole Martin Moen, a Research Fellow in Philosophy at University of Oslo. I work on how to think straight about thorny issues in applied ethics.
I'm Principal Investigator of "What should not be bought and sold?", a $1 million research project funded by the Research Council of Norway. My collaborators are Aksel Braanen Sterri, Brian Earp, and Francesca Minerva. Aksel and I run a podcast, Moralistene, and I regularly discuss moral issues behind the news at Verdibørsen at NRK P2.
In 2015, Thomas M. Johanson, Nina Fjeldheim, and I founded Humanistskolen, a non-profit charter school in Oslo with 60 full-time students. This is the only secondary school in Norway that offers specialization in philosophy and critical thinking. I teach logic at the school and serve as its chair.
Besides work I'm a queer parent, a relationship anarchist, and an aspiring novelist.
Here is my CV. You can contact me at o.m.moen@ifikk.uio.no and follow me on Facebook and Twitter.