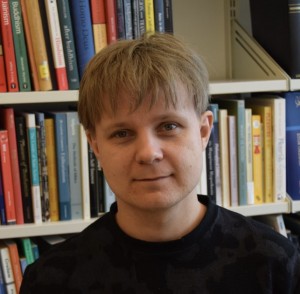 I'm Ole Martin Moen, Professor of Ethics at Oslo Metropolitan University (starting May 2020). I work on how to think straight about thorny issues in applied ethics. This includes issues such as drugs, violence, sexuality, animals, and biotechnology.
Here is my academic CV.
You can follow me on Facebook and Twitter.

---
Updates
My latest paper, "The Unabomber's ethics", is just out in Bioethics. You can hear an interview with me on the Philosophical Disquisitions podcast.

Aleksander Sørlie and I argue, in Dagbladet, that monogamy is immoral. We're working on a response to critics and an English version of the paper.

Aksel Braanen Sterri and I defend our way of doing public philosophy in Morgenbladet.

I discuss moral luck, the ethics of gifting, lookism, reasons for having children, and anger directed towards vegans at Verdibørsen. New episodes air every Saturday.

Two inmates invited me to Oslo Prison to record a discusson about the ethics of sex and intoxication.
About me
I finished a PhD in Philosophy at University of Oslo in 2013, with a dissertation on intrinsic value. I have since shifted my main focus from theoretical to applied ethics. I'm Principal Investigator of "What should not be bought and sold?", $1 million project funded by the Research Council of Norway. I run a podcast, Moralistene, together with Aksel Braanen Sterri, and I regularly discuss ethical issues in both national and international media. In 2015 I co-founded Humanistskolen, a non-profit charter school in Oslo with 60 full-time students (age 13-16). This is the only secondary school in Norway that specializes in philosophy and critical thinking. From May 2020 onwards I will work as a full professor of ethics in the health sciences at Oslo Metropolitan University. On the non-academic side, I'm a queer parent and an aspiring novelst.